4 Reasons I Broke Up With Wordpress & Love HubSpot's New CMS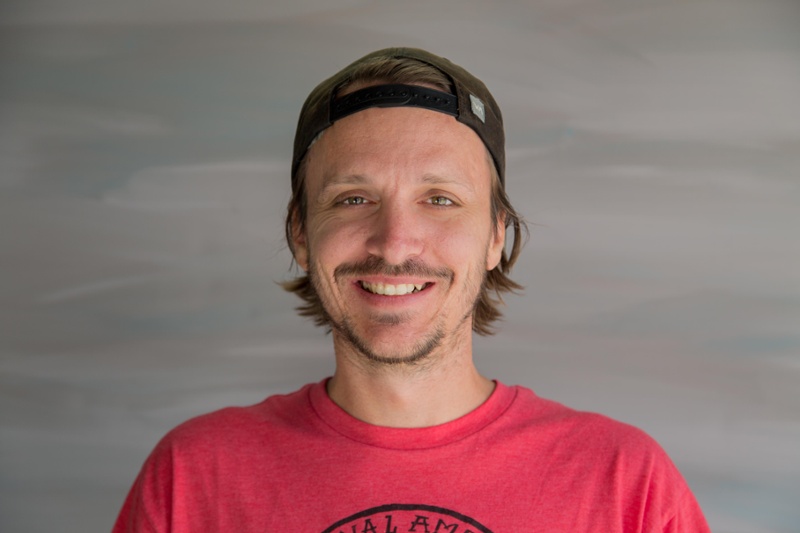 It was spring break of my sophomore year of high school. There was no surf and most of my friends had managed to get off our small island in the pacific. With no waves I sat in my room with the time to finally piece together an idea I had for a website. Now this was 2002 so is still a year from when WordPress first launched, and 3 years before the first video was uploaded to YouTube. This meant it wasn't as straightforward as we now know it. I had to spend endless hours researching how hosting worked and how I could take the media I had created and put it on the internet. In that time I did manage to upload something that in today's terms hardly qualifies as a website. Though the simple fact that me and my friends could now share the videos and photos of surf here in Hawaii was a crazy concept. Thinking back on that website I really did not realize it's potential and the greater potential of the internet to share our message. We were just kids having fun. Kids with lots of spare time on our hands.
Fast forward 18 years later and WordPress clearly emerged as the platform that the web was built on. They clearly created the standard for easy and highly customizable websites. Something they continue to do today. This post was actually written on my old WordPress site. It truly is a great platform that I have used for over a decade. Though in the past year I have been considering whether or not it is the best platform for the future. A search I can now announce has come to an end. It is official, I am breaking up with WordPress and have made the decision to build my new website on HubSpot's newly launched CMS. Though this was not a small decision, no website change should be, so let me explain why I am making the switch.
I Already Use Hubspot For Everything Else
Look it is no secret for those of you that know me that I love HubSpot already. I have been using it with clients for nearly 6 years. It has easily emerged as the single most important digital marketing tool I use. (7 REASONS HUBSPOT IS THE BEST MARKETING TOOL FOR NONPROFITS). It has changed the way my clients manage the relationships with both their current and potential customers. Though their websites continue to be the last major piece in the puzzle that can finally click in. Giving them an all-in-one platform where their team can log in and manage all their communications. Whether it's their Marketing, Sales, or Customer Service, it is all there. This unified process creates less room for miscommunication, both within their teams, and more importantly to their audience. It also means one less platform for the team to fumble around trying to learn. Which brings me to my next point…
I Am Spending Less Time Coding & More Time Communicating
Ok so this is the thing that really tipped me over. HubSpot just recently launched a massive upgrade to their CMS (Content Management System) including the all new drag and drop page builder. One thing that has always stood out with HubSpot's other marketing products is just how simple they are to pick up and use. This greatly diminishes the amount of time it takes marketers like me to simply get to the work that matters most. I want to be communicating, I want to actually be out there sharing my client's great content. What I don't want to be doing is diving deep into code all day or trying to fix a recent hack. That was my life on WordPress and something I even had to do for a client this past week. HubSpot continues to nail the user experience for us and I have no doubt this will continue to get better.
I Am Now Set Up To Grow
HubSpot has always been a growth platform. This is not simply a nice idea but something they have proven to me as I have used their services across a wide variety of clients. Including of course my own personal use. I am not trying to push something I don't actually use myself. You see their services are built to meet you where you are at and then grow alongside you. This latest CMS launch is proof that they will continue to innovate and be two steps ahead of me. Once again I don't want to spend my days updating my WordPress site and the dozens of third party plugins. All of which open up all sorts of security risks. I will let HubSpot be the experts they have proven to be and I will focus on the growth that matters to me. So yeah I am excited to grow with them.
I Can Actually Personalize My Message
Ok I wanted to finish on this one because this is the topic that really gets me going as a marketer. One of the most frustrating things about website design is trying to figure out how to communicate exactly what we do to everyone in as clear a way as possible. It simply is not possible. Which means we have to sacrifice. Effective communication with someone requires context and with that requires our messages to change. So the fact that our website content is the same to every visitor simply doesn't work well. Now all of HubSpot's services are built on their powerful CRM (Customer Relationship Management) platform. This means we know our potential and current customers really well. We have been building relationships with them for years and know where they are at. So now with HubSpot's CMS we can actually create content on our website (and even emails) that speaks directly to them where they are at. In technical terms this is done with smart content modules. With these smart modules I can now create different variations of the page content depending on who is viewing the web site. If you run a charity is the person on your site already a major donor? Well then you don't need to be asking them for money. Instead you should be showing them content about the impact of their contribution. This is a game changer that few of us are even scratching the surface of.
So as I reflect back on the past 10 years of WordPress I am grateful for what it gave me. Though writing this post on my brand new website entirely built on HubSpot's CMS has been a game changer. A change that excites me in a way that I probably haven't felt since I uploaded my first video to the internet back in 2002. The internet is changing at a blistering rate and I look forward to working on a platform that is built not on what has been but instead on where things are going.